About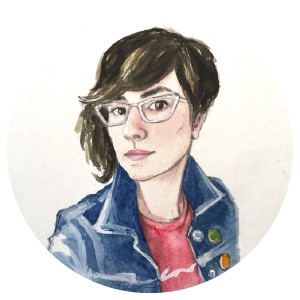 Jess is an illustrator and chalk artist, cat lover and food enthusiast in southern New England. She studied Studio Art at New York University and Felt Making at Art Studio Fuji in Florence, Italy. Jess has worn many hats, as a landscape designer, yoga instructor, cheesemonger, gardener, and graphic artist and her work is informed by the playful magic that she senses in all the world around her. She has worked as designer and illustrator for clients including Whole Foods Market, Pepperidge Farm, Organika Kitchen, Fairfield & Greenwich Cheese Company, and a variety of wonderful individual clients, local restaurants and wellness businesses.
Commissions and inquiries welcome : )
jstephenkuser@gmail.com


Policies and Particulars
I am primarily an illustrator, chalk artist and fine artist.
I welcome and encourage projects which include:
- editorial illustration
- illustration and design for print
- children's book illustration
- chalk art projects large and small
- murals & menus
- drawing and painting commissions (gouache, watercolor, colored pencil, water based mediums
- lettering & signage
Depending on time availability, I consider projects which include:
- graphic design (flyers, brochures, posters, forms, menus, etc)
- web design (design, layout, copy writing. No coding)
Not really in my wheelhouse:
- logo design, brand identity (but I work well with these elements to create on-brand materials)
Thanks for looking over my portfolio before contacting me! I look forward to working with you.